What Fruits Can Dogs Eat? Do they even like it?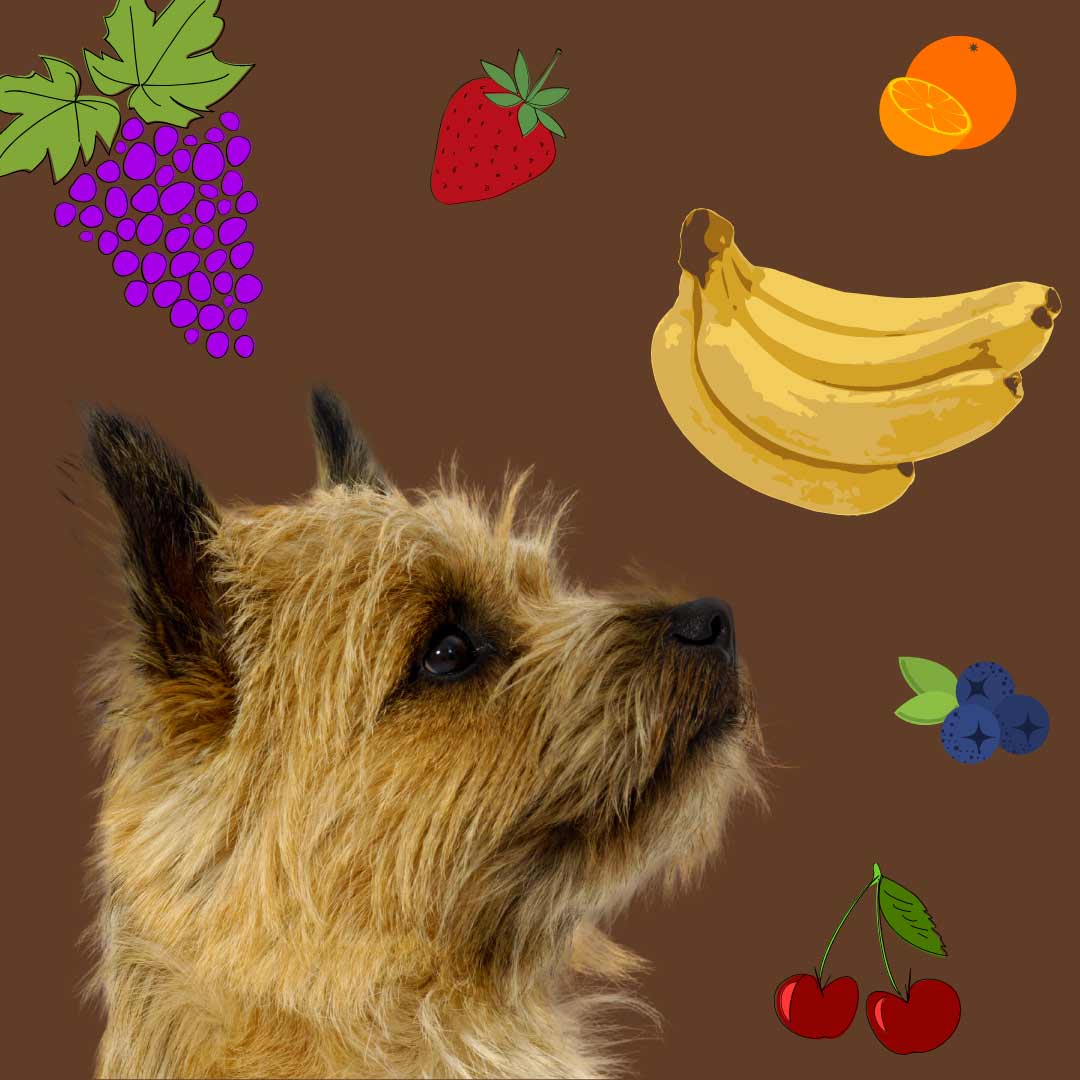 Fruits are packed with vitamins, minerals, and antioxidants, and are good for us as well as for dogs, with many positive health benefits. From better bladder health to slimming down your dog, fruits can improve your dog's overall well-being.
How about making small changes, such as switching commercial treats to fruits? This will strengthen the dog's immune system and give them a glossier coat.
While there are many fruits safe for dogs to eat, some fruits are toxic and some carry unwanted risks. For example, dogs cannot eat avocados and grapes while the pits in cherries and plums can also pose a problem for them. With this in mind, for your dog's well-being it's essential to know which fruits are safe and which are dangerous.
Feed fruits to your dog as a small training treat or stuff his favourite dog toys with some peanut butter and fruit for a great and healthy game. Here are some other tips:
Always talk to your veterinarian about any treats you feed your dog, including fruits.
Give your dog small portions of fruits only, especially the first time. Even though fruits are good, they are not calorie free. Also, you don't know if your dog will have an allergic or other adverse reaction, such as gas or an upset stomach.
Clean fruits thoroughly before offering it to your dog.
If you can, introduce small portions of fruit to your dog when they are young. They may be more likely to try it and like it.
Some dogs don't like raw fruits. Try mashing them into their food or adding them as an ingredient when you make homemade dog treats. 
Avoid feeding your dog any type of seeds or pits. Although not all seeds are known to cause problems, it is better to be safe than sorry. 
Here is a list of fruits most dogs love and are healthy for them as well: 
Apple: without seeds and pit
Bananas: Rich in potassium
Blackberries and Blueberries: Makes for a strong immune system and healthy skin
Cantaloupe: Watch the high sugar content
Cranberries: Great for bladder health
Coconut: Try Coconut oil in their food
Honeydew: Watch the high sugar content
Kiwi: Rich in vitamin C for a strong immune system
Mango: Do not feed the pit
Oranges: Only the flesh after removing the skin and seeds
Pears: Good for healthy blood cells
Pineapple: Aids digestion
Raspberries: Great for arthritic dogs
Strawberries: Packed with healthy vitamins
Watermelon: High water content and good for hydration
Papaya: Low in calories and high in fiber 
While they may enjoy a fruit treat on a hot day there are also some fruits to watch out for because they may not suit your dog and their diet! Here's a list of a few to avoid at all costs: 
 Raisins and Grapes 
Avocado 
Peaches 
Lemons/ lime 
Guava 
Cherries 
Plums and Prunes
Almonds and Walnuts 
Figs and Apricots 
We hope you found the list useful. Do let us know if we missed  anything!