Vegetarian Christmas Cookies For Your Pet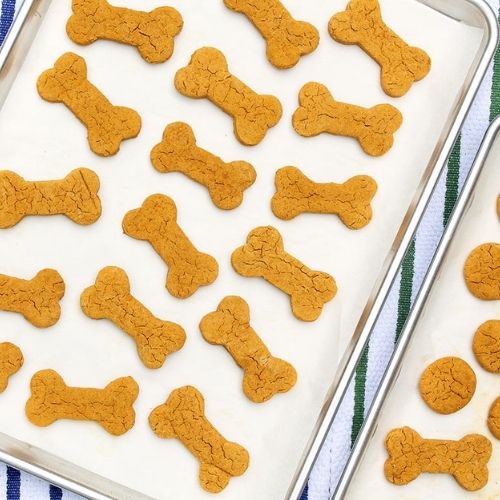 With Christmas around the corner, how about you treat your furry companions? Though we humans love Christmas time for the food, we need to take some extra steps to make sure the food is also good and healthy for our dogs!
Though dogs are carnivores by nature and love their meats, there are several vegetarian options you can give your pooch as well. We should keep in mind some things that dogs cannot eat when we are cooking for them, such as:
Salt 
Sugar 
Chocolate 
Citrus and raisins 
Bones in the meat 
Spices
Here is a simple recipe for Christmas cookies for your dog baked with love as their favourite ingredient.
Our secret recipe calls for none of the items mentioned above so your furry one has a healthy holiday season as well. The first thing to think about is your dog's favourite flavour. This could be peanut butter, bananas, minced meat, apples, oats or even coconut! Here's a list of things you will need which we are sure you will already have in your kitchen: 
Eggs (2 or 3)
Flour or atta (you can use ragi flour as well) - 2 cups
Peanut butter (2 tablespoons) 
Milk - Half cup
For flavour - Their favourite thing in the whole world - You can use mashed bananas, mashed apples, powdered oats, grated coconut or minced meat! 
Cooking:
Add the flour, eggs and flavour in a bowl and mix well.
Slowly add milk as needed to give it a dough-like consistency.
Roll the dough out and make cute cut-outs with cookie cutters!
Place the biscuits on a buttered baking tray and make sure you leave some room for them to expand!
Bake them in the oven for 10-15 mins until golden-brown and cooked in the center.
Leave them to cool down before treating your dog to your homemade treats!
You can try one too but we can't be sure it'll suit your taste, so we suggest leaving them to your pet. Have fun baking for you and your loved pets this Christmas!
|
Posted on December 21 2020