Featuring DogTown Club, Whitefield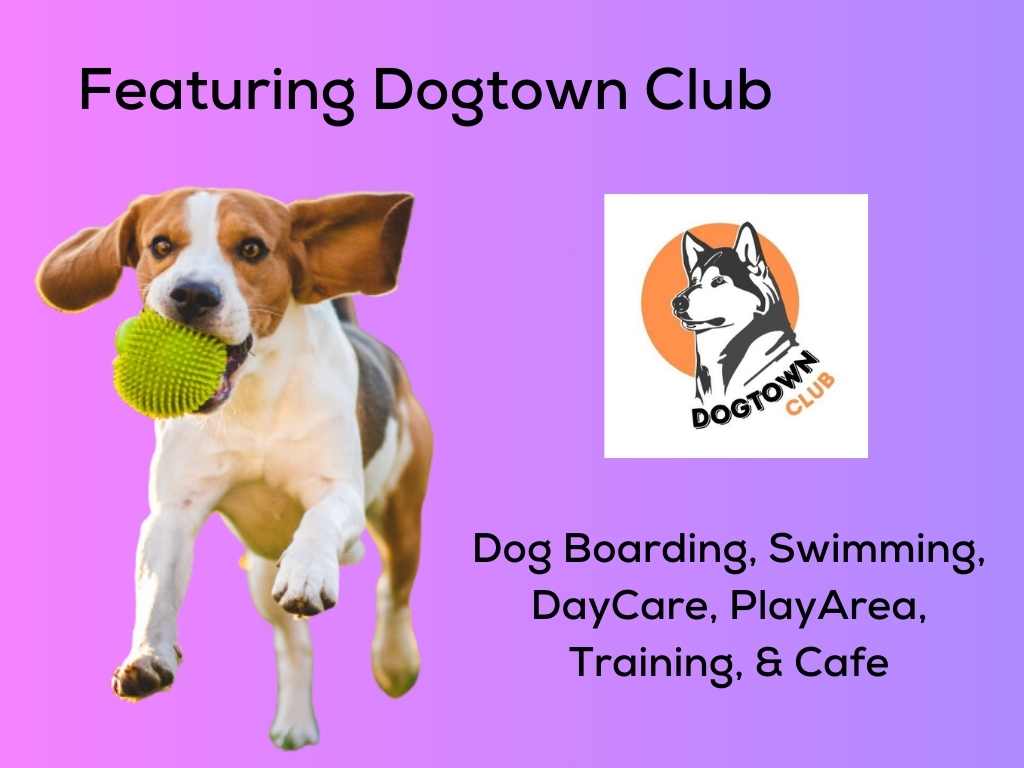 DogTown Club is not your ordinary dog care facility; it's a haven where every wagging tail and furry friend is treated like royalty. DogTown Club's mission is simple: to provide a one-stop destination for all dogs' needs, from boarding and daycare to swimming, training, and playtime. But that's not all; they've even thrown in a cozy café to ensure that both dog owners and their four-legged companions have a fantastic time. What's even more special is that you can soon find Stepevoli products at their venue as well!
Located in the vibrant neighbourhood of Whitefield, Bangalore, DogTown Club has been proudly serving the local community for a year now, and the response has been nothing short of pawsome! With a growing family of happy customers, both two-legged and four-legged, be sure to visit them next time you are on this side of town! 
What's special about DogTown? 
At DogTown Club, they believe in safe socialization for furry friends.
Their dog care club is one of the leading places where caring for your dog is not a profession but a passion. At DogTown Club, your beloved dog is cared for, as they are cared for at home, minimizing separation anxiety and related stress. They ensure that you, the proud owners of these loving dogs, remain worry-free. They endeavor to inculcate and incorporate high standards of hygiene, safety, and most of all, the pleasure of boarding your dog with other canines.
Their  boarding service offers your dog an open-play environment to get them the socialization, exercise, and education they deserve. Their day-care service is a purposeful choice made for the love of your dog; a selfless decision to ensure they are happy, healthy, and equipped to become a well-rounded dog. Unlike other traditional kennels where dogs are hosted in facilities with limited space and few activities, DogTown Club is designed to provide your dog with the best possible experience during their stay with us. All of their kennels are spacious, secure, and well ventilated. Lush green lawns, a safe swimming pool, and lots of attention and pampering are some of the key features that will make your dog's stay with them a pleasant one.
Don't just take our word for it - let's hear it from their customers as well! 
Prayag: The pool and play area is well planned and large. One of the very few places in Bangalore that allow you to accompany your dog in the pool. Dogs have plentiful place to run around freely. The staff at the pool were always around to assist & The cafe serves good and importantly fresh food at a very affordable pricing.
Lakshmi: This place is a great find for my dogs. It was not crowded and my dogs got to spend a lot of time in their play area. Not just that they tried swimming for the first time. The dogs were very reluctant to get into the water but the staff helped them swim around a bit. The people managing the place were very lovely and made the dogs comfortable. It made the entire experience a much more relaxing one for them.
At DogTown Club they believe that customer satisfaction is as important as dog care, which has helped them serve more than 300+ customers which still continues to grow by the day. 
About their Founder! 
Meet Sujay, the passionate visionary behind DogTown Club. Sujay is not just a dog lover; he is also an advocate for creating a space in the serenity of nature where the love for dogs mingles harmoniously with the joy of sharing a cup of coffee.
Driven by a deep affection for doggos and a desire to build a unique dog-loving community, Sujay embarked on this journey. His love for dogs is palpable in every aspect of DogTown Club.
Sujay believes in the power of dogs to bring people together, promote responsible pet ownership, and support animal charities.
From designing a space that's both inviting to humans and comfortable for dogs to curating a menu that satisfies the tastes of humans and canines alike, Sujay has poured heart and soul into creating an environment where everyone feels welcome.
So, when you visit DogTown Club, remember that it's not just a business; it's a labor of love dedicated to celebrating the incredible bond between dogs and humans. 
Want to know more or book a space for your dog? 
Website Booking: www.dogtownclub.co.in
Call: +91-8123381881
|
Posted on September 07 2023