Help your street animals stay warm this winter!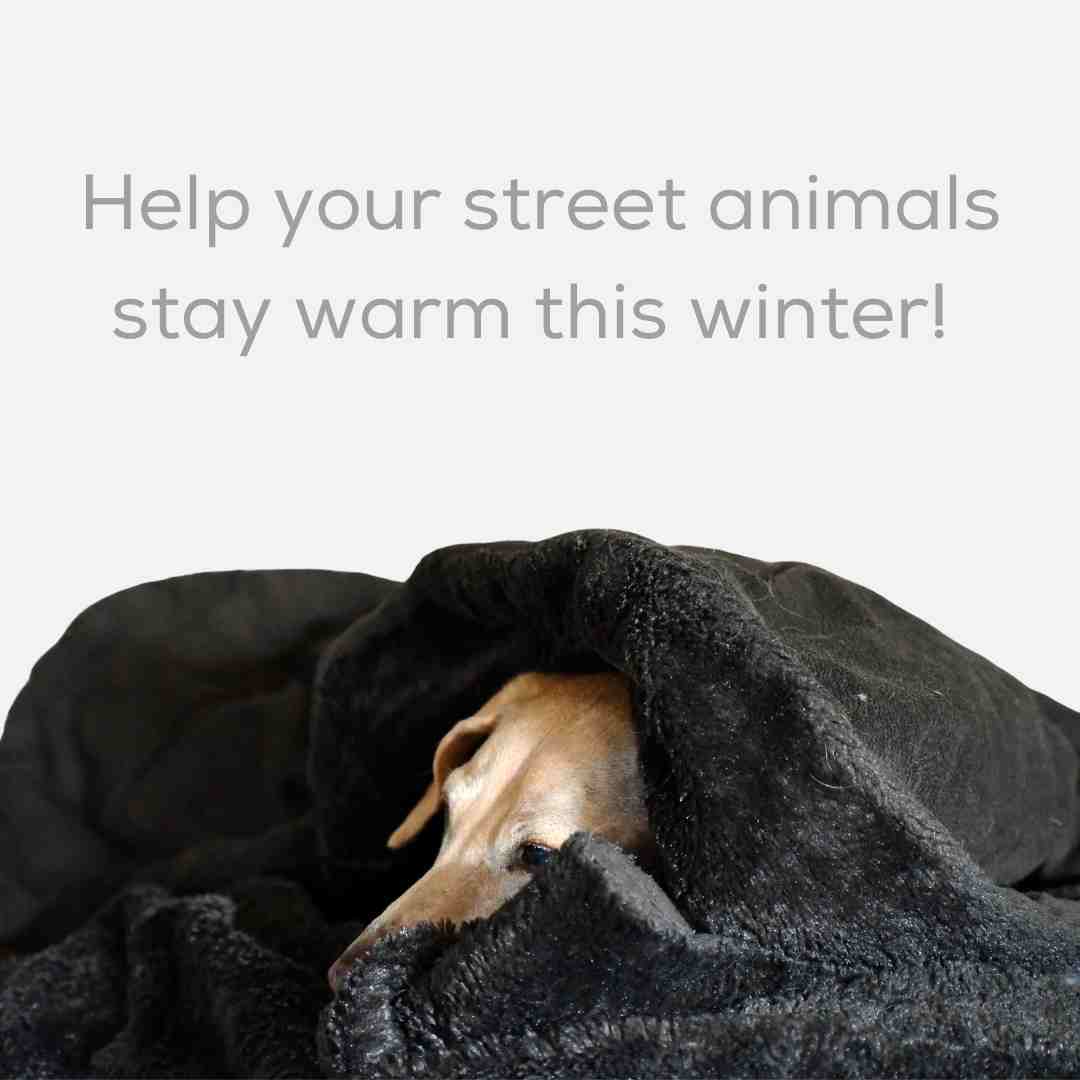 Help your local animals who don't have a home make it through winter in India. In some parts of the country especially the north temperatures dip to 1-5 degrees. While we have sweaters to keep us warm we need to help the animals in our locality stay well fed and sheltered! 
Here are some quick ways you can pitch in! 
Keep food bowls out with your everyday leftovers which can even include bone broths.
Keep fresh water bowls around your gate and balconies for both cats and dogs! 
Check under your car for cats and puppies looking for warmth before you start driving.
For places where the temperature falls below 10 degrees you get fleece jackets for dogs for under Rs. 200 /-
Keep cardboard boxes and old blankets or towels in your driveway or on the street corner as makeshift shelters for cats and dogs.
Donate to animal shelters as they will have their hands and shelter full of animals seeking refuge.
Shift them to a high calorie diet so they can put on mass and stay warm. 
If you notice an animal really struggling please contact local animal shelters and NGO's.
|
Posted on January 28 2023