Dog Temples In India!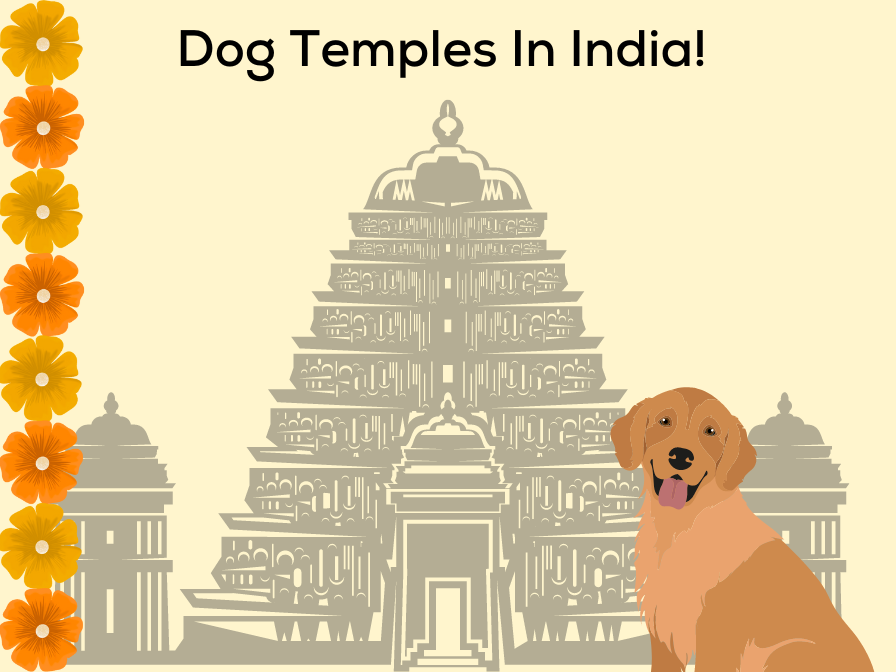 Do you consider your dog an equally important member of the family? Do you want a place where you can play for their wellbeing and do a small puja for them? India actually has dog temples where our loyal companions are worshiped and loved! Check out these dog temples in India and pay them a visit!

Channapatna Dog Temple: It is located in a humble village called Agrahara Valagerahalli in the city of Channapatna in Karnataka. By the locals, it is referred to as the 'Nai Devasthana,' where 'Nai' means 'Dog' in Kannada. Channapatna is known for its beautifully polished wooden toys, and is nicknamed the 'town of toys.' From Channapatna centre, the temple is located nearly 20 km inside Agrahara Valagerehalli village and is approximately a 1.5hr drive from Bangalore

KukurDev Temple: Located in Khapri Village, near Raipur in Chattisgarh. The dog's shrine is located next to a Shivling. According to the local myth, a moneylender was once gifted a dog by a Banjara as compensation for his unpaid debts. It is 132 km from Raipur, you will see two dog statues guarding the entrance.
Dog Temple Goa: A place to appreciate and adopt abandoned dogs this NGO in Goa is working towards giving each dog a lovely life and celebrating them as valued members of the family! It is located near Arambol Beach in Goa! You can use Google to find the address and use this link as well: http://dogtemple.org/
We hope you get to take your dogs with you on an adventure and visit one of the temples near you! Remember the Indian Railways have now opened dog-friendly compartments so you can travel with your canine companions!

If you come across any more dog-friendly temples in India we would love to hear about them! Write to us @stepevoli on Instagram!